Fight against mask-driven blemishes with Vita Botaniguard
Pomegranates have been used for centuries as adaptogen plants thanks to the innumerable therapeutic metabolites present in different parts of the fruits such as seeds, peels and arils.
Through a selective ethanolic-based extraction of pomegranate peels, followed by a freeze-drying process, we developed Vita BotaniGuard.
The active ingredient is rich in Punicalagin, Ellagic acid and Gallic acid, among the most powerful antioxidants and anti-inflammatory molecules present in nature.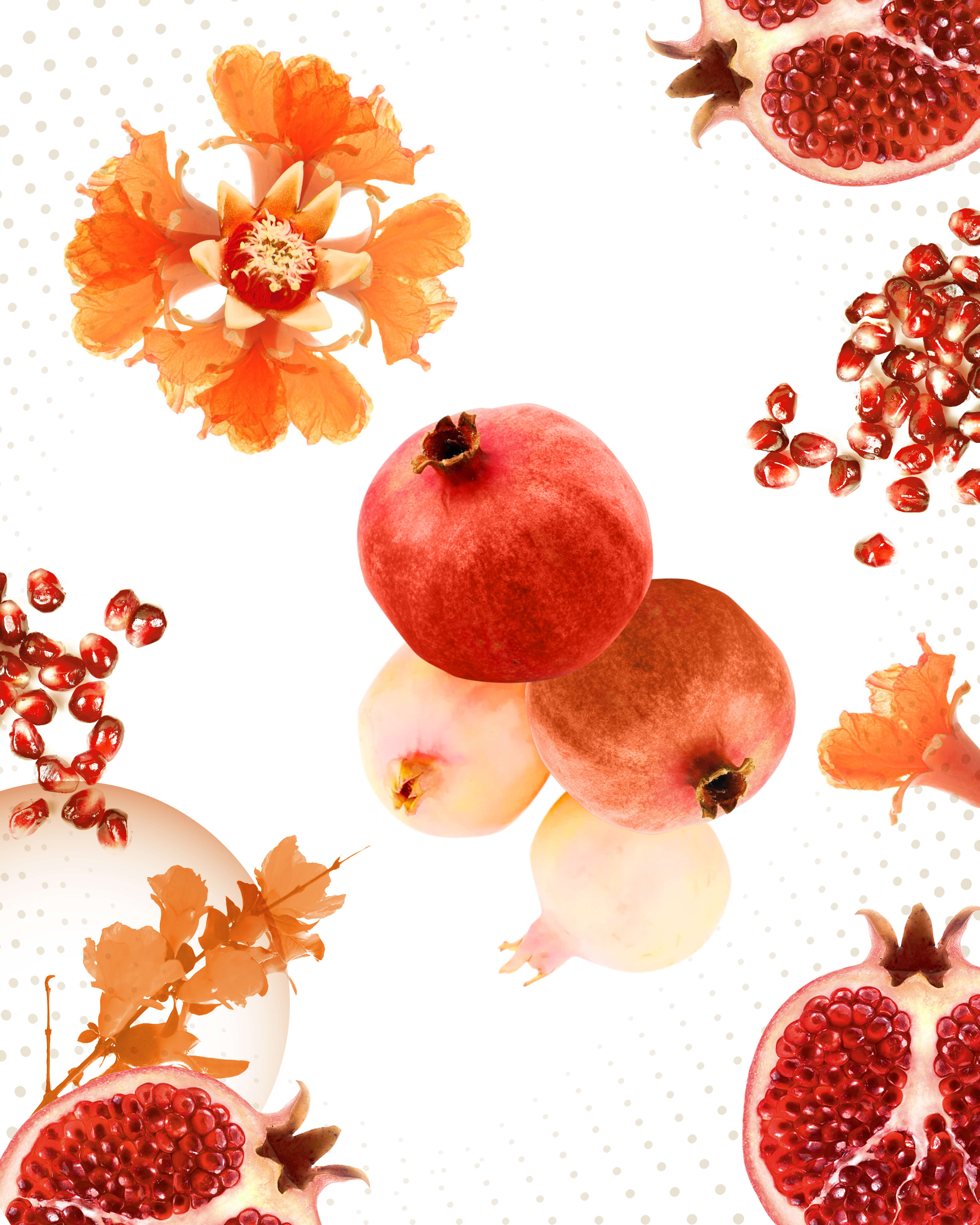 How To Tackle "Maskne" From The Inside Out
Now that protective face masks are the new norm, beauty routines require some adjusting. Scientific evidence (1) as well as many professionals of the beauty sector from around the world, are struggling with the negative impacts that wearing a face covering can have on your complexion.
A series of blemishes that worsen in the areas of your face covered by the protective mask have been described.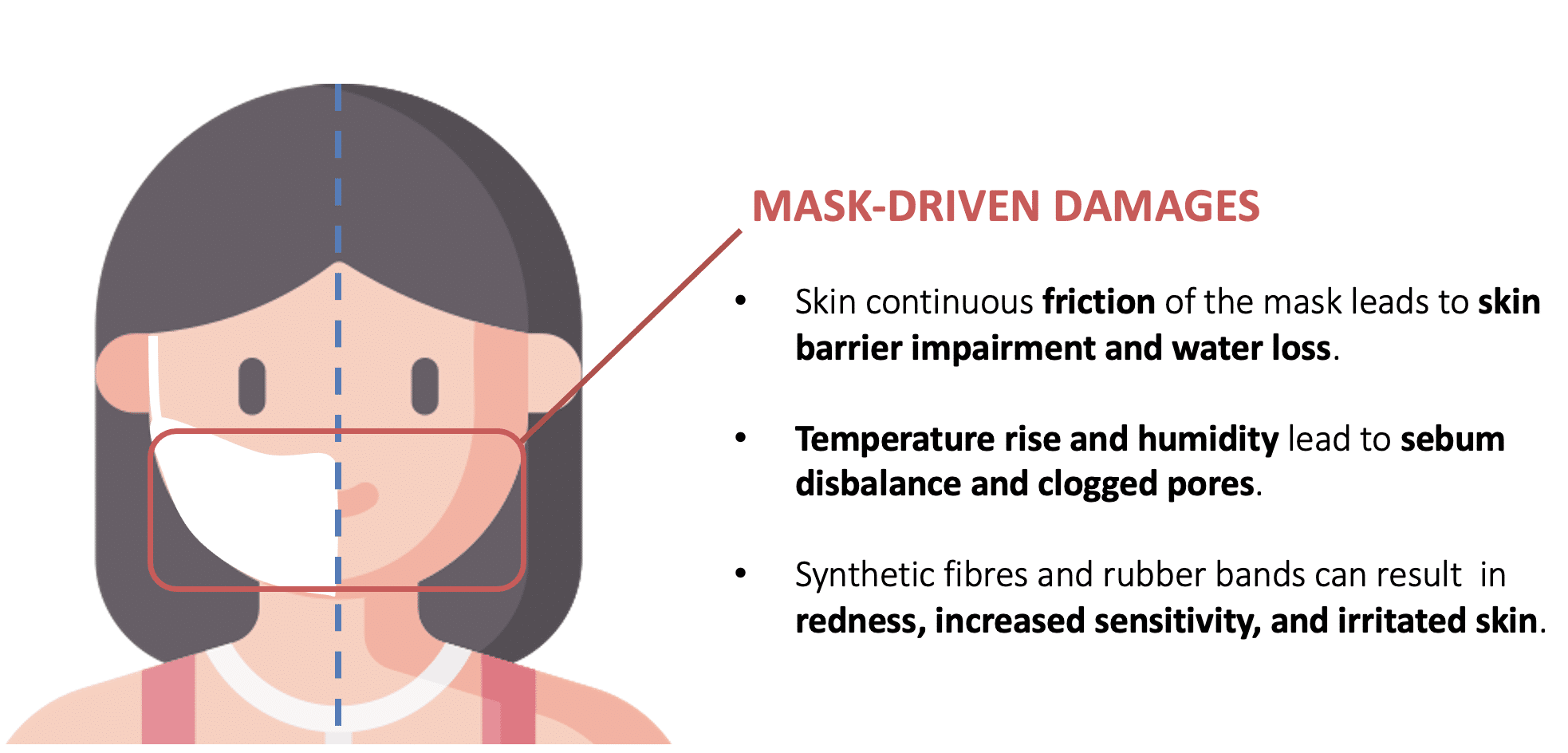 Keep your skin blemish free
We unraveled the molecular signature for mask-driven damages and proved the benefits of Vita BotaniGuard in alleviating inflammation, sebum over production and promoting skin hydration & barrier healing.
Clinically tested against mask related stress
Tested on 40 volunteers wearing a surgical mask at least 8hours/day.
The volunteers applied an emulsion containing 0.5% Vita BotaniGuard or placebo on the whole face.
The parameters evaluated were:
• Skin barrier
• Skin redness
• Sebum rebalancing
• Moisturizing effect
• Pore refining
Contact us for further insights on the active ingredient